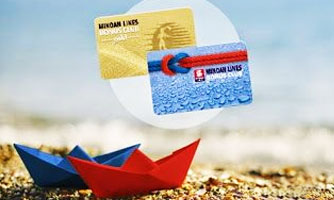 Minoan Lines Bonus Club Offer
Become a member of Minoan Lines and take advantage of the 20% offer!
The offer includes a 20% discount for the members of the Minoan Lines Bonus Club.
Terms & Conditions
Valid for all international Lines (Αncona and Venice).
Valid for all accommodation and private vehicle categories.
The discount is not cumulative with other discount of the standard commercial policy of Minoan Lines, except for the Early Booking discount and the 30% return discount.
Members must present their card during check-in.
Membership points cannot be redeemed in reservations that include the Camping all Inclusive offer.