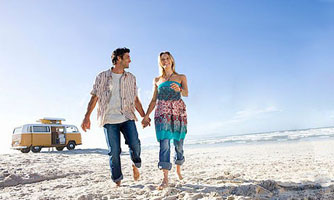 Do you wish to travel with your camper / caravan?
Choose Anek-Superfast for your crossing from Italy to Greece inside the comfort of your camper / caravan with friends or family or why not take your four legged friend with you?
You simply pay for a deck ticket and the vehicle fare and you are ready to start your unforgettable holidays onboard of Anek-Superfast!
Terms & Conditions
• Available from 01/04/2021 – 31/10/2021.
• Limited availability on the camping deck. Securing a place as early as possible is highly advised.
• Vehicle is accommodated on open deck and fare to be applied is the respective vehicle fare + deck fare for the passengers.
• Passengers have access to their vehicle throughout the trip as well as all common areas on board.
• The service is available only for vehicles that are registered as campers or caravans.
The discount does not apply to the fuel, pet cabin or pure cabin surcharges. (Fuel Surcharge: 5€ per person/vehicle per way (Ancona), 3€ per person/vehicle per way (Bari), 10€ per person/vehicle per way (Venice)).